Store Hours
WE ARE OPEN
Monday to Friday 8 - 8
Saturdays 9 - 5
Sundays and Holidays 9 - 5
Before You Dig It Up....
PROBLEM WITH A GROBE PLANT?
A reminder...as per the warranty document all Grobe purchasers receive...


We do not settle warranty issues on weekends without a previously arranged authorization. You can start this process here.
** Please note - spring 2018 is 'late' and many plants are well behind where they would normally be due to the weather we've had. As plants can't read the calendar, notify us of your issue, but patience yet might need to be exercised in awaiting their progress.

GROBE'S GOURMET TOMATOES
NOW 1/2 PRICE

JUMBO TOMATO PLANTS
Perfect for patio or garden
4 varieties - 15.99 ea
NOW 1/2 PRICE

CUT AND COME AGAIN LETTUCE
Harvest a salad, and in weeks harvest more
5.5" Bowl Reg. 6.99
2 for 10.00
SALE OF MIXED SUCCULENT GARDENS
Easy to grow - easy to care for
Fresh new plants - Many styles in decorative pots
Entire stock from 13.99 - 29.99
20% OFF

CURRENT SPECIALS
Here are just a few of our current specials.
Click here to see more...


PARKWOOD 3 IN 1 SOIL MIX
Peat, soil an compost mix
30L bag Reg. 4.39 ea.
3 for 10.88


TAMUKEYAMA WEEPING CUTLEAF
JAPANESE MAPLE
3'+ specimens Reg. 169.99 ea.
144.88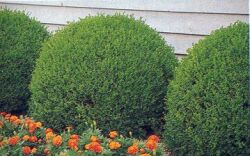 GREEN VELVET BOXWOOD
Large 2 gal Reg. 39.99
33.33


HONEYSUCKLE VINES
Many varieties in 1 and 2 gal
20% to 25% OFF


FATHER'S DAY WEEKEND PERENNIAL BLOW OUT
ENTIRE STOCK INCLUDING GRASSES
30% OFF


JAPANESE DAPPLED WILLOW
White new growth with pink highlights
2 gal plants Reg. 21.99
HURRY! 15.88
---
YES... WE HAVE IT!


100% CYPRESS MULCH
For information re: supply from Nov 1st - April 1st
CONTACT US
YES! I WANT TO
SAVE THIS SEASON!
Join Grobe's Preferred
Gardener Club
For Timely Email Advice and
Exclusive Pricing
FREE TO JOIN!
Grobe's Preferred Gardener Club
Offers You Even More!
Visit our KEYTAG PARTNERS - the great local companies listed here and with your Preferred Gardener keytag you will enjoy even more savings plus the right advice to further enhance your gardening lifestyle.
Click here for more details.

Your Ontario Source for Permaloc Edging
'The World's Best Landscape Edging'
NEW!
GeoEdge Green Roof Edging Now Available
Click
here
for more information.
Stop In and Let Them See
The Finest Outdoor Wooden Play System
Rainbow Play Systems offers the highest quality, safest, and most enjoyable wooden swing sets experience for your child. Superior wooden swing sets with over100 designs and countless customization options.

DEMO SALE NOW ON!
See our Specials Page for Sale details.
For other inquiries, contact us for mor information
See us today for quality Kichler brand low-voltage landscape lighting.
Click
here
for more information.



| | |
| --- | --- |
| | Preferred Gardener's Club |
The Grobe Preferred Gardener's Club is designed to reward our customers.
Membership is ABSOLUTELY FREE!
Thank you for your interest in Grobe's FREE Preferred Gardener Club!

We are sorry to tell you that right now all membership places are currently filled.
Additional places do become available (due to attrition, folks moving, unsubscribes etc.) throughout the year.
Should you wish to be contacted when an opening occurs, please email Perry Grobe directly and he will do so.
Your email address is safe with us, and will not be used for any other purpose other than to let you know a spot is available.

We look forward to you joining us in future!



No one wants to receive spam, and you can discontinue receiving our emails easily at any time. Every email sent to you will have a quick 'unsubscribe' link that will immediately stop any more emails and purge you from our system.

Membership Benefits

Exclusive Member Pricing On Most Store Items. The Grobe High Five Discount offers you a 5% discount on almost all in store merchandise every day! (Gift certificates, special orders, deliveries and contract work are excluded).
Special Store Events and Sales Exclusive to You
Our popular Garden Enews Email Newsletter offers timely bug and disease notices, special offers, first looks at new arrivals, more helpful tips and much more.
Access to our Preferred Gardener Online Resource Library.
EXTRA SAVINGS! Present your keytag PRIOR TO PURCHASE at one of our KEYTAG PARTNER businesses (listed below) and you will receive an Exclusive Sales Discount!
KEYTAG PARTNERS 2017

- Helping You Enjoy the New Gardening Lifestyle


Ayres Baking Supplies has been providing quality bulk foods and baking supplies to Waterloo Region families for more than 35 years. The current owners, Bob and Nancy Doede supply helpful hints and a friendly place to get what you need to be baking masters! They also offer fresh spices, healthy seeds for snacking while you are out in the yard (like sunflower, pumpkin, chia, quinoa and hemp) and their convenient Waterloo location makes them a quick stop.
MORE ABOUT AYRES BAKING SUPPLIES
MAP TO AYRES BAKING SUPPLIES
KEYTAG OFFER
10% off all regularly priced merchandise at Ayres Baking Supplies.
Offer good until Dec. 31st 2017.
KEYTAG OFFER
5% off
all regularly priced merchandise at Global Pet Foods at the following locations
only
:
425 University Ave East, Waterloo
450 Columbia West, Waterloo
669 Belmont Ave West, Kitchener
Offer good until Dec. 31st 2017.
The entire Stemmler family are multi-award-winning local food providers that have been at the forefront of innovation, great taste and healthy eating for almost a quarter of a century. Their food products are fantastic! They are famous for their bacon, their Smokin' Good Sauce, their burgers, sausages and gluten free products. Great meals, good friends and a pretty garden view are food for the soul indeed.
MORE ABOUT STEMMLER'S
MAP TO STEMMLER'S

KEYTAG OFFER
5% off all regularly priced merchandise at Stemmler's at their store.
Sale items, freezer beef and freezer pork products are excluded.
Offer good until Sept. 30th 2018.
Diane and Bob Hobden at Hobden's Small Engines have offered reliable, affordable quality power gardening equipment and the expertise required so that you can use and maintain them safely for almost 20 years. The right tool means less work and more time to enjoy your life outdoors. They can make any 'garden work' garden easy!
MORE ABOUT HOBDEN'S
MAP TO HOBDEN'S
KEYTAG OFFER
5% off on all parts and labour at their service department everyday.
Offer good until Dec 31, 2017.
At Simply Fine Wine their amazing staff will help make your winemaking experience the most enjoyable ever, while providing you with the finest quality wines from around the world. Their hard work and careful wine making practices have enabled them to win over 300 medals, including the Best of Show for a white wine concentrate at the prestigious Amateur Winemakers of Ontario competition. Their dedication to sourcing out the best wines and constantly improving their service will result in your backyard evenings being ever more special.
MORE ABOUT SIMPLY FINE WINES
MAP TO SIMPLY FINE WINES

KEYTAG OFFER
10% off on all wine kits at their store.
Offer good until December 31, 2017.
Words Worth Books is a full service general bookstore that has been a community fixture in Waterloo, Ontario, since 1984. Run by David Worsley and Mandy Brouse, an independent store such as Words Worth Books strives to provide a broad range of interesting books and magazines backed by a knowledgeable staff prepared to special order any in-print title not currently in stock. Their intimate store has a comfortable atmosphere that encourages customer browsing and they offer convenient evening shopping hours too. What better way to enjoy the outdoor garden then with that great book!

MORE ABOUT WORDS WORTH BOOKS
MAP TO WORDSWORTH BOOKS


Words Worth also offers their own loyalty club with great savings, special events and an informative newsletter too!

KEYTAG OFFER
10% off on all gardening books at their store.
Offer good until December 31st 2017.

CHECK OUT THEIR MONTHLY SPECIAL PROMOTIONS