Store Hours
WE ARE OPEN
Monday to Friday 8 - 8
Saturdays 9 - 5
Sundays and Holidays 9 - 5
Before You Dig It Up....
PROBLEM WITH A GROBE PLANT?
A reminder...as per the warranty document all Grobe purchasers receive...


We do not settle warranty issues on weekends without a previously arranged authorization. You can start this process here.
** Please note - spring 2018 is 'late' and many plants are well behind where they would normally be due to the weather we've had. As plants can't read the calendar, notify us of your issue, but patience yet might need to be exercised in awaiting their progress.

GROBE'S GOURMET TOMATOES
NOW 1/2 PRICE

JUMBO TOMATO PLANTS
Perfect for patio or garden
4 varieties - 15.99 ea
NOW 1/2 PRICE

CUT AND COME AGAIN LETTUCE
Harvest a salad, and in weeks harvest more
5.5" Bowl Reg. 6.99
2 for 10.00
SALE OF MIXED SUCCULENT GARDENS
Easy to grow - easy to care for
Fresh new plants - Many styles in decorative pots
Entire stock from 13.99 - 29.99
20% OFF

CURRENT SPECIALS
Here are just a few of our current specials.
Click here to see more...


PARKWOOD 3 IN 1 SOIL MIX
Peat, soil an compost mix
30L bag Reg. 4.39 ea.
3 for 10.88


TAMUKEYAMA WEEPING CUTLEAF
JAPANESE MAPLE
3'+ specimens Reg. 169.99 ea.
144.88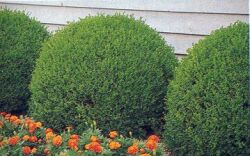 GREEN VELVET BOXWOOD
Large 2 gal Reg. 39.99
33.33


HONEYSUCKLE VINES
Many varieties in 1 and 2 gal
20% to 25% OFF


FATHER'S DAY WEEKEND PERENNIAL BLOW OUT
ENTIRE STOCK INCLUDING GRASSES
30% OFF


JAPANESE DAPPLED WILLOW
White new growth with pink highlights
2 gal plants Reg. 21.99
HURRY! 15.88
---
YES... WE HAVE IT!


100% CYPRESS MULCH
For information re: supply from Nov 1st - April 1st
CONTACT US
YES! I WANT TO
SAVE THIS SEASON!
Join Grobe's Preferred
Gardener Club
For Timely Email Advice and
Exclusive Pricing
FREE TO JOIN!
Grobe's Preferred Gardener Club
Offers You Even More!
Visit our KEYTAG PARTNERS - the great local companies listed here and with your Preferred Gardener keytag you will enjoy even more savings plus the right advice to further enhance your gardening lifestyle.
Click here for more details.

Your Ontario Source for Permaloc Edging
'The World's Best Landscape Edging'
NEW!
GeoEdge Green Roof Edging Now Available
Click
here
for more information.
Stop In and Let Them See
The Finest Outdoor Wooden Play System
Rainbow Play Systems offers the highest quality, safest, and most enjoyable wooden swing sets experience for your child. Superior wooden swing sets with over100 designs and countless customization options.

DEMO SALE NOW ON!
See our Specials Page for Sale details.
For other inquiries, contact us for mor information
See us today for quality Kichler brand low-voltage landscape lighting.
Click
here
for more information.



| | |
| --- | --- |
| | Current Specials |
The following specials are for Thursday June 14th until Tuesday June 19th 2018 and are while supplies last.
See below for more details.
We reserve the right to limit quantities.
SCROLL TO THE BOTTOM OF THE PAGE FOR EVEN MORE SPECIALS!
GROBE'S CELEBRATES 56 YEARS OF SERVING WATERLOO REGION WITH OUR BIGGEST SALE OF THE YEAR!
OUR BIG SALE...HELD OVER DUE TO DEMAND!
There are no dried up or damaged rejects here...
Only EVEN MORE fresh new beautiful plants on sale just for this event!
From our humble beginnings in 1962, Grobe's has strived to offer the very best nursery grown plants in Ontario to the folks of Waterloo Region.
Starting Friday June 8th we offer you a very special sale to thank you for your support through the years - our biggest of the year!

Shown here above, we have compiled a specially selected and broad range of fresh, first quality plants from Ontario growers that we are offering at unprecedented in season pricing. This sale includes selected Japanese maples, cypresses, cedars, hydrangeas, Lilac trees and many more.
WHILE THEY LAST... THESE PLANTS ARE ALL
50% OFF
OUR REGULAR RETAIL PRICE
Common Questions:
Q: Are you going out of business with this sale?
A: Absolutely NOT!
Q: Is this clearance grade material?
A: NO..they are all Grobe first quality plants available JUST for this event. It is NOT all of our on hand stock.
Q: Can I have plants set aside for later pick up?
A: All plants in this sale must be taken off site upon purchase.
Q: Are these plants guaranteed?
A: No plant sold at Grobe's with a discount this size is sold with a warranty. If you wish, we will offer any plants remaining after the sale at full price with one.
Bright Colour For Your Home...


HANGING BASKETS
The greenhouse is full!
And they are BEAUTIFUL!
FROM 20.99

ANNUALS FLOWERS

One of the largest selections in the Region!
First of the crop now here... See what's NEW!
4.25" pots Reg. 4.29 each
4 for 14.99

EXCLUSIVE!
GROBE'S MEGA CARRY-PAK ANNUALS
Larger plants with good roots means better take and fewer holes to dig.
6 plant - 4 boxes or less - 6.49 ea.
NOW BUY 4
FOR 5.25 EACH

GORGEOUS GERANIUMS
Take a look and see what others KNOW!
Ours are the best around!
4" pots Reg. 3.49 each
10 for 32.99

HANGING BASKET COCO LINER
16" Reg. 7.99 each
4.88

SPRING BULBS
All your favourites including Dahlias, Gladioli, Callas and many more
Reg. priced from 5.99
20% OFF

Sensational Shrubs


PEEGEE HYDRANGEA BUSH
Old favourite with big conical blooms that fade to pink in fall.
Large 2 gal plants - Reg. 25.99
19.88

TINY WINE GOLD NINEBARK
Huge improvement over older varieties - compact, bright leaves, resistant to mildew
Excellent for low hedge
Large 2 gal plants Reg. 29.99
NOW 22.88

FRAGRANT SNOWBALL BUSH
Produces sweet smelling round blossoms
2 gal Reg. 26.99
NOW 22.88

CAROL MACKIE BURKWOOD DAPHNE
Fragrant spring blossoms with bicoloured leaves
Large 7 gal plants Reg. 54.99
NOW 38.88

BLOODGOOD JAPANESE MAPLE
Very popular purple leaf variety
5' tall plants Reg. 174.99
NOW 148.88

TAMUKEYAMA CUTLEAF WEEPING
JAPANESE MAPLE
One of the most vigorous growers
Very full 3' tall plants Reg. 169.99
144.88


EAT FRESH THIS SUMMER!
Visit Grobe's VeggieLand for all your favourites
180 Varieties of easy to grow vegetables and herbs for garden or pot
Tomatoes, Corn, Peppers, Cabbage, Kale, Peas, Lettuce, Beets, and many more
Box of 4 bushy plants
Compare the quality, selection... and the PRICE!
Reg. from 1.99
NOW 1/2 PRICE
YES! We have Quality Ontario Seed Veggie Seeds too!

GROBE'S GOURMET TOMATOES
Over 50 Heirloom and Hybrid Varieties from Around the World Specially Selected and Grown for Amazing Flavours
Red, Yellow, White, Black, Purple, & Bi-Colour
Huge Assortment of Cherry Tomatoes That Include Grape, Dwarf Grape and Grobe's Super Sweet Exclusive Variety 'That Sweet Yellow One'
3.5" pot Reg. 4.09 each
NOW 1/2 PRICE

ACTI-SOL TOMATO FOOD
4-6-8 Organic Formula
Enriched with calcium to reduce blossom end rot
2.5 kg pail Reg. 14.99
10.88

Who Says They Can't Help?
We have special 'Kiddies Packs' of mixed seeds that are easy to handle and grow
No two packets are the same - like a surprise grab bag!
Just 99 cents!

Protect Those Budding Gardeners
Flapjack Hats are comfortable, reversible, fun and provide SPF 50 protection.
Many styles and colours
19.99

FRESH HERBS
Enhance your outdoor dining with fresh herbs of your own
All your favourites and new tastes that will BECOME your favourite
3.5" Square Pots
From 3.39

NUTRITE GARDEN SPECIAL FOOD
4-9-12 Balanced Formula with Micro-Nutrients
Good for all edibles including fruit
10 kg bag Reg. 22.99
18.88


GROW AT HOME
Everything needed to start your own plants at home.
Soils. flats, starter fertilizers, lights and more

PROFESSIONAL GROWING MIX
Perfect for all seeding or other growing
Excellent drainage with wetting agent
42 L bag Reg. 8.29
3 for 23.33

SEED POTATOES
For fresh potatoes you can grow at home
From 9.49

This soil amendment adds beneficial microorganisms to tired or poor soils.
Improves utilization of any minerals or fertilzers - plants will thrive!
425 gram pack
22.99

LONG HANDLED WINGED WEEDER
Lightweight and durable hoe for accurate weeding, making furrows and more
Reg. 14.99
11.88

SMART POTS REUSABLE GROWING SACS
7 GAL AND 10 GAL From 12.99
20% off


BLACK EARTH
CONCENTRATED SUPER COMPOST
Made from naturally occuring oxidized coal that is rich in organic matter plus humic and fulvic acids.
100% ORGANIC - OMRI Listed
Increases beneficial microbial activity
Improves soil quality dramatically
Binds nutrients and increases plants' efficiency to use them.
Reduces total fertilizer necessary - Safe for plants and people
Helps retain moisture in pots and gardens
1/2 L bag - sufficient for up to 5 tomato plants
3.99

SHHH! Don't Tell Anyone..It's Perry's Secret!
Usually available to hydroponic growers, this little bottle will make roots grow like CRAZY!
Super concentrated, only a little will give you the rootiest seedlings ever.
125ml bottle
24.99

INDOOR GROWING

ASSORTED SUCCULENTS

3" POT - FRESH NEW CROP From 5.99

GIVE DAD A MONEY TREE

Simple to grow tropical will grow even in low light conditions
6" pot - 24" tall Reg. 19.99 25% OFF AIR PLANTS

No soil required - perfect for terrariums, fairy gardens and more

From 4.99

You Know... It's Where All The Good Trees Are!

WHY CHOOSE GROBE'S FOR TREES?
Because Not All Trees
Are Created Equal!
We travel the province and personally select every tree to ensure our customers the very best quality available!
We offer the largest selection of varieties in the Region, including the unusual or hard to find. Our container grown trees will not suffer transplant shock no matter when you plant them.

"Because only the very best is good enough" - Peter Grobe

---

MORE SELECTION THAN ANYWHERE ELSE!
Maples - 20 Varieties
Chestnuts
Dwarf Ornamental Crabapples - 4 varieties
Chinese Flowering Dogwood - 8 varieties
Newport Flowering Plums
Magnolias
Native Serviceberry - trees and clumps
Dwarf Lindens
Catalpas
Redbuds and Flowering Cherries
Ornamental Pears
Oaks
Tulip Trees
and many more..
Click here to see our Tree Gallery.

FEATURE!

Shingle Oak
Very 'un-oak' glossy green leaves on this durable tree
Easy to grow
250cm in 15 gal Reg. 224.99
188.88

Princeton Gold Maple
Bright yellow new growth that remains light coloured all season long
Hardy and full tree
35mm caliper in 26 gal Reg. 209.99
178.88

Rugged Ridge Maple
Durable urban tree with smaller leaves and highly ridged bark
Drought tolerant and tough
35mm in 20 gal Reg. 209.99
178.88

DOES GROBE'S PLANT TREES?
Yes we do! We plant throughout Waterloo Region, Guelph and environs.
Visit today and see how little work planting a tree can be!

---


Does Grobe's Have Fruit Trees ?
YES!
See our large selection of all your favourites
Plum, Apple, Cherry, Peach, Nectarine, Pear, Combo Trees, Espaliers and more
FROM 73.99 and up
** We Do Not Ship Fruit Outside of Waterloo Region **
FEATURE

NEW! Cold Snap Pear
Newly developed variety with amazing taste, cold tolerance and disease resistance
7' tall in 7 gal Reg. 81.99

Anjou Pear
7' tall in 7 gal Reg. 81.99
20% OFF

Fruit Bushes
Choose from Blueberries, Currants, Strawberries, Gooseberries, Boysenberries, Loganberries, Blackberries, Aronia, Saskatoon berry, Grapes, Haskap Berries, Prairie Cherries, Yezberries, and many more...
Each fruit variety individually priced
FROM 8.99 - 35.99
FEATURE

GOUMI BERRY? WHAT'S THAT?
Goumi fruit is rated as one of the true super foods as it is high in antioxidants and vitamins. They are a bright red colour in early summer, have a taste like sour cherries and are delicious in jams or jellies, The fruit also dries and stores. The plant has silvery grey blue leaves and highly fragrant spring time blooms. The plants are self-fertile. A relative of Russian Olive, this hardy tree like bush thrives in poor soils mainly due to the fact goumi's are a legume. Legumes create their own nitrogen to feed themselves as well as plants in the area surrounding their root systems. This system of nurse planting helps the weaker plants get a stronger start, and thrive until they can fend for themselves, so it is an excellent companion plant for other trees as well
While they last... large plants in 2 gal
49.99

HASKAP? WHAT'S A HASKAP?
Haskaps are members of the honeysuckle family that offer edible berries much like a blueberry. They are also known as honeyberries. They grow very easily in our climate to about 4'+ tall and wide. Their 'claim to fame' is their great hardiness, adaptability, and the fact that the berries provide 5 times the anti-oxidants of blueberries.
At Grobe's we offer for 2017 four varieties. Two are the very best from the University of Saskatchewan breeding program, and two are the very best pollinators available for them. They bear 'loads' of berries, usually starting within a year or two.

DO YOU NEED A POLLINATOR?
We believe you do - and so does the top researcher at the University of Saskatchewan where they were bred.
Read here more about this.

PLANT NOW TO ENJOY THEM THIS SUMMER!


Grobe's Famous Roses
Featuring Easy Elegance Roses
Easy Elegance roses are super hardy, do not suffer the ravages of black spot and mildew, and are incredibly easy to grow.
Blooms all summer long!
From 36.99

Hybrid Roses
Teas, Grandifloras, Floribundas
Get them now before they are gone!
From 20.99

DRIFT ROSES
Compact growing neat and blooming shrub roses
3 colours - Red, White, Pink
Huge 2 gal plants Reg. to 28.99
20% OFF

Drift Shrub Rose Trees
Available in pink, red and white
Compact heads - blooms all summer
Reg. 59.99
20% OFF
Pot shown is not included.

Black Gold Rose & Flower Fertilizer
Organic 4-6-2 Formula
1.8 kg. bag Reg. 10.99
WITH ANY ROSE PURCHASE
8.88

PERENNIAL FAVOURITES


WEEKEND HOSTA MANIA
Selected Varieties of Jumbo 2 gal plants
Reg. to 29.99
30% OFF

PERENNIALS

1 and 2 gal pots
NOW 30% OFF

ALL OTHER PERENNIALS
30% OFF

ORNAMENTAL GRASSES
Entire stock
NOW 30% OFF
2 gal, 3 gal and 5 gal plants also available

FEEDING THE BIRDS IS EASY!
GROBE'S HAS
BIRD FEEDERS GALORE
Beautiful and unique birdfeeders
for your feathered friends.
Feeders from Droll Yankees, Audubon and more

Assorted Styles
Priced from 7.99 to 199.99


Wild Bird Seed Mix
Grobe's Unique Blend contains Black and Striped Sunflower, Millet,
Cracked Corn and more for the broadest appeal to winter birds.
Treated with Anise oil for long term storage
10L Parkwood Pail Refill
Only 12.99
A $3.00 refundable deposit is collected for the re-sealable pail. Only Parkwood Pails qualify for the refill price.

RAINBOW PLAYSETS

RAINBOW PLAYSETS
These durable and well constructed playsets are also available to guests to Grobe's.

KING KONG CLUBHOUSE
PKG II LOADED MODEL 87A
Details of this model
Reg. 16,965.00 Installed
$ 11,509.00 plus tax
Delivered and Installed locally

SUNSHINE CASTLE
MODEL 46A
Similar to as shown
Reg. price delivered and installed - $ 8,045 plus HST
$ 5,462.00 plus tax
Delivered and Installed locally
MANY MORE CONFIGURATIONS POSSIBLE


A Healthy Green Lawn Is Easy


FERTILIZER FOR LARGE LAWNS
Do you have a larger than average sized lawn?
Do you want to feed it, but are tired of having to purchase poor quality fertilizers that grow the lawn quickly but fade just as fast?
Grobe's is now a Nutrite Pro-Turf Fertilizer Depot, with a whole range of slow releasing, balanced products in larger bag sizes.
Quality products blended for professional results.
FEATURE
Nutrite Pro-Turf 20-5-15
Nitrogen available from 5 sources that will feed slowly over 12 to 16 weeks.
Enriched with sulphur and magnesium for excellent turf colour.
25kg bag will feed 11,000 sq ft +
39.99

Nutrite Superturf Supreme
Lawn Fertilizer
28-4-12
This professional fertilizer offers a complete and balanced feeding including micronutrients and phosphorus to ensure strong growth. The primary nitrogen source is UMAXX stabilized nitrogen, which is eco-friendly as it the only fertilizer available to homeowners to include two inhibitors that limit nitrogen loss due to volatilization to the atmosphere as well as due to leaching to the groundwater. This exclusive slow-release 28-4-12 fertilizer with 1% iron and micronutrients feeds equally well regardless of weather or soil temperature, will deepen turf colour, and is entirely used up by the turf.
Covers 4400 sq. ft. Reg. 27.99
24.88

---

PREPARE YOUR TURF FOR DROUGHT NOW!


EXCLUSIVELY AT GROBE'S!
NUTRITE PRO-TURF GRANULATED LEAF COMPOST
Organic matter below your turf improves beneficial microbial activiity and improves moisture and fertilizer retention
Even a little more organic matter will improve turf drought tolerance in a BIG way!
Easier than topdressing. Non-burning. Rich in calciium.
Large 20 kg bag treats 6000 sq. ft.
21.99

---

Need Help Starting New Grass?

NEW! GROBE'S FAST THICKENING GRASS SEED
An exclusive blend of durable fast germinating grass seeds for infilling and thickening existing turf areas. Consists of Turf-type perennial ryegrass and durable fescues.
1 kg bag overseeds 1300 sq. ft.
16.99
Not sure how to overseed? Watch our video here.

NOW IT'S EVEN EASIER....
NEW! GROBE'S FAST THICKENING TURF RENOVATION KIT
Includes Grobe's exclusive Fast Thickening Grass Seed, 3 large 42L bags of Fafard Viva Mix Lawn Repair Soil and Slow Release Turf Starting Fertilizer
Everything needed to successfully overseed
Reg. if bought separately 52.95
JUST 42.88

NOT YOUR AVERAGE PARKING LOT CEDAR...

There are basically 3 ways to grow a cedar

.

One way is to dig it bare root in the field in a ball in spring. The larger the cedar, the more important it is that it has a large root system to support itself, so it's not uncommon to find a large root ball with this type of cedar. To ensure they can be planted all season long, they are sometimes placed into pots to keep them upright, and to make them easier to handle.

Another way is to start it as a small cedar in a pot, and grow it from very young in progressively larger pots until it is a bigger plant with a dense complete root system. This 'container growing' means you have

NO TRANSPLANT SHOCK

, and with

deep regular watering

and feeding the first season it will grow and thrive.

At Grobe's... these are the only 2 ways we sell cedar.

The

third way

is to clear a field of old, field grown cedars and place THEM into plastic pots. As heavy root balls cost a lot to freight, the smaller this pot is, the cheaper it is for the seller. So, fewer roots go with the plant. Makes it easy to plant, and cheap to buy... but it is much harder on the cedar.

In fact, someone unsuspecting might believe it is a container grown plant.

It isn't. So what happens next? No roots to collect water and then this... So...does Grobe's offer an inexpensive quality cedar?

We do - and they are now available this spring.

But not for long, because they soon will be gone.

4' - Reg. 74.99
For a limited time.... 50% OFF

Here's a picture of ours including the roots. We invite you to compare.

At this price they are sold AS IS

.

'

I bought 15 from you 2 years ago and they are so healthy

'

- H. Wagner, Waterloo

Excellent Evergreens


Blue Star Juniper Treeforms
Hardy heavy blue globes on short stems
100cm BB Reg. 149.99
118.88
FEATURE - BOXWOOD

Green Mound Boxwood
Popular round leafy evergreen for sun or shade
Large 2 gal plants Reg. 26.99 ea.
2 for 50.00
Green Velvet Boxwood
Large 2 gal plants Reg. 39.99 ea.
33.33
Large 1 gal plants Reg. 18.99 ea.
3 for 33.33

Montana Green Juniper
Slender tough juniper with medium green foliage
4' to 4.5' Reg. 79.99
68.88

RHODODENDRONS AND AZALEAS
Entire stock from 44.99
30% OFF
3
Royalty Combo Holly
Male and female plants in one pot
Large 3 gal and 5 gal plants
Reg. 41.99 and 46.99
25% OFF

Emerald and Gold Euonymus
Bright variegated gold and green evergreen leaves
One of the best for climbing
Large 3 gal Reg. 34.99
28.88

VINES TO CLING TO...


JUMBO VINES
All your favourites - and new ones too!
Boston Ivy, Silverlace Vine, Chocolate Vine, Climbing Hydrangea, Trumpet Vine, Trumpet Vine, Honeysuckles, Japanese Hydrangea Vine, and many more

HONEYSUCKLE VINES
Select from 8 varieties in 1 gallon or 2 gal
Reg. 21.99 - 34.99
20% OFF

CLINGING CLEMATIS
23 varieties in 1 gal Reg. from 25.99
20% off

NEW LOVE CLEMATIS
Perennial clematis 'bush' blooms blue twice a year
2 gallon
31.99

Pots, Planters and More...


CERAMIC POTTERY
Choose from a great array of styles, sizes and colours
Entire on hand stock...
NOW 30% OFF

MAYNE FAIRFIELD SELF WATERING CONTAINER
Double wall construction. Large reservoir. Made in USA
20 inch Reg. 119.99
GO AHEAD.. COMPARE ANYWHERE
NOW 30% OFF

A PLASTIC POT FOR EVERY SPOT SALE
Grobe's offers an enormous range of unique, well made plastic pots, window boxes and more
Entire on hand stock
20% OFF

DECORATIVE WALL SHELVES
Various sizes 19 to 28 inches
Entire on hand stock...
NOW 25% OFF

COCO FIBRE POD CHAIR PLANTERS
Large and small sizes - Reg. 17.99 and 24.99
NOW 30% OFF

GARDEN BENCHES
See our entire selection of well made, beautiful metal garden benches
Cast aluminum and cast iron
FROM 159.99

CLIMBER WOOD TRELLIS
84" X 24" - Reg. 39.99
NOW 25% OFF

NEVER LOSE YOUR GLASSES AGAIN!
The ingenious Readerest magnetic clips really work.
You will wonder why YOU didn't think of it.
See video above.
NOW IN STOCK AT GROBE'S!
15.99

So Much To See In Our Newly Envisioned Gift Shop ...

'Naturally Inspired' Jewellery
Jewellery with an organic flair.
Hypoallergenic. Affordable. Beautiful.
Many sizes and styles

GET THAT GIFT FOR SOMEONE SPECIAL - EVEN IF THAT IS YOU!-
From 5.99 to 29.99
From 5.99 to 29.99

EARTH ANGEL JEWELLERY
Special gifts for special people in your life
Or...just for you
Large variety of styles
Just 19.99

You'll Be Singin' In The Rain....
.... and Looking Great Too!

See our new collection of well made and beautiful Galleria umbrellas
35.99

SCARF/COVER UPS
See our beautiful collection of these unique scarves that with a flick of the wrist can also be worn as a cover up
From just 19.99
Selected Scarves
20% OFF

GARDEN SUNFACES RETURN!
Concrete 'clay-lookalike' faces and steel sun rays combine for a distinct look.
Many styles and sizes
FROM 39.99

FLAMELESS CANDLES SET THE MOOD

Create that ambiance in your lanterns or around your bath with these genuine wax flicker flameless candles
So real you would swear it's been dipped - Various sizes
FROM 19.99


Why in the world does a garden centre like Grobe's have something like this?
This exclusive line from the Cremo Company of California offers a grooming experience unlike any other. We love it!
How is it different?
The Shaving Cream does not lather, but a very small amount will coat the face or legs with a light cream that will allow 'back stroke, against the grain' shaving without grabbing. It will be the closest shave you will have ever experienced. It is super slippery and concentrated, and a single tube lasts for months!
The original formula contains no menthol, has a scent of bitter orange, and is ideal for even the most sensitive of skins... it's really THAT good!
The Face Wash cleans deeply and gently, rinses completely and has absolutely no scent. It's not a jarring 'scrub', but a face freshening cleanser.
The Face Moisturizer, once used for 2 weeks, will convert even the most 'un-moisturizer wearing' of men. It is non-greasy, readily absorbed, soothes the skin and also has absolutely no scent. You will see and feel a tremendous difference.

Purchase a complete Cremo Shaving Kit
(6 oz. of Original Shave Cream, 4 oz of Moisturizer, 4 oz of Wash) for only
28.99
NEW!
Cremo shaving cream is now available in scented form too!
Cooling (Menthol), Lavender and Sandalwood
6 oz tube lasts for 3 months - Just 10.99
Want to try it first and see? A two week sample size of Cremo Shave Cream is only a toonie!

Fog Free Mirror and Cremo Shave Cream
Convert him to 'shaving in the shower' for an even better shaving experience.
Hot steam and water softens the beard for an even closer shave.. and no messy sink to clean!
Most "Fog Free" mirrors rely on a delicate coating that quickly wears off, leaving you with an almost useless mirror. They warn you not to use any cleaners and to avoid touching the surface. This mirror can be touched and cleaned any time you'd like. It is distortion-free and extra-thick to retain heat and keep the surface fog-free. Simply place the mirror under warm/hot shower water for a few seconds. The mirror will warm to that temperature, preventing the surface from fogging up. Highly recommended!
15.99
Includes a sample of Cremo!

NEW! CREMO BEARD CARE
Since it's introduction less than a year ago, Cremo's new line of affordable beard care products have received rave user reviews - and now Grobe's has them!
The hair on your head is not the same as the hair on your face, and it should be treated with products designed to keep it healthy.

Introducing Cremo Beard Wash, Beard & Scruff Cream, Beard Oil and Beard & Scruff Softener
The Beard Wash contains no harsh irritants and is tough enough to clean and freshen facial hair and stubble yet gentle enough to use every day. It's lightly scented with natural essential oils for a supremely fresh and clean feel.
The Beard & Scruff Softener takes but 30 seconds to work it's magic. It has powerful moisturizers and beard-specific conditioners that penetrate thick facial hair to soften from the inside-out, giving you and those close to you an astonishingly superior feel.
The Beard & Scruff Cream is for longer beards that get unruly and require help to "lay down" for a more groomed appearance. This cream helps moisturize and soothe "beard itch"at every stage: from stubble and scruff to full beards. For longer beards, this lightweight formula is designed to style and shape without feeling heavy or greasy.
The Beard Oil is lightweight and non-greasy way to reduce beard itch and keep your beard fresh and moisturized. Only a few drops are required.
Your choice...15.99 ea.

Sweets for the Sweet Tooth!

Wow! Spreadable Pie In A Jar!

Enjoy the flavours of the season with Ciderkeg's popular preserves.
Perfect on toast or ice cream - but no pie crust to make!
Choose from Pumpkin Pie or Apple Pie
250ml Jar Reg. 7.99
2 for 13.50

DUTCH STROOPWAFELS
A Dutch treat (made right here in Ontario), these syrup filled cookies are very popular with young and old.
One of the best cookies with coffee... simply place over your mug and the steam will warm it. Delicious!
Pkg of 8 cookies - Reg. 3.49 pkg

WHAT FERTILIZER SHOULD BE USED TO START NEW PLANTS?

ACTI-SOL
ENRICHED BONE MEAL
4-10-2 Organic formula for gentle growth
Excellent organic starter fertiilzer for new plants
Big 9 kg bag
33.99

PARKWOOD TRANSPLANTER FERTILIZER
5-15-5 formula with IBA rooting hormone to ensure new root growth
Recommended for everything that goes into the ground
.25kg bottle - Reg. 11.99 each
2 for 18.88

---


100% PURE PREMIUM
CYPRESS MULCH
EXCLUSIVE TO GROBE'S.
A golden honey coloured mulch that retains its light colour - does not turn black!
Long lasting - will look good for more than one season.
Easy to spread, mats well to retain moisture.
Doesn't require as much depth of material.
2 cu ft. bag Reg. 8.79
7 for 56.88

NATURAL CEDAR MULCH
Quality mulch - economically priced.
2 cu ft. bag Reg. 5.59
BUY 10 FOR 42.88
Cash and carry only.

COLOURED 100% CEDAR MULCHES
Many cedar mulches on the market are not 100% cedar.
So what EXACTLY is the rest?
ASK BEFORE YOU ARE FOOLED!



Burnt Mahogany, Sunset Red and Ebony Magic Cedar Mulch
2 cu ft. bag Reg. 6.49
10 FOR 44.44

YOU ASKED FOR IT... WE HAVE IT!
THE ORIGINAL....


Locally produced mulch that prevents weeds and feeds your soil
2 cu ft. bag Reg. 11.49
WOW! 7 FOR 70.00
ENDING SOON....!

---

NOT ALL EDGINGS ARE THE SAME!
See our exclusive edgings and compare the features:

Heavy wall and bead

Included metal ground stakes

Included patented edging connector - won't come apart

UV inhibitor in plastic - lasts for years

10' flat uncoiled lengths - simple to install


BLACK JACK
10' length Reg. 17.29 each
3 for 45.66

EDGE KING
Super duty with extra ridges to minimize frost movement
10' length Reg. 19.99 each
3 for 52.77

Dirt Is What's Under Your Fingernails.. This Is Soil!

NEED BULK SOIL?
WHY PAY EXTRA FOR A BAG?

We can deliver to your home any size quantity you need.
(Minimum amount = 1 cubic yard.)
The More You Need - The Better The Deal!
Soil mixes are loose soil dumped.

SEVERAL SOIL MIXES ARE AVAILABLE
SuperBlend Mix (extra peat loam for gardens)
Screened Topsoil (for general use).

BEST BUY!
TRIPLE BLEND SOIL
Manure, Peat and Screened Topsoil Mix
Perfect for Planting or Flowerbeds
3 cubic yards for only
164.00
Delivered - All Taxes Extra.
Order over the phone at 519-648-2247 or in person at our store.
Major credit cards accepted. No C.O.D. Payment in full prior to delivery.

* A cubic yard is equivalent to approx. 5 to 6 large contractor wheelbarrows full of material.
To Calculate The Soil Amount Needed:
Step 1: Area (in sq. feet) x (Depth in inches/12) = Cubic Feet
Step 2: Cubic feet / 27 = Cubic Yards