Store Hours
WE ARE OPEN
Monday to Friday 8 - 8
Saturdays 9 - 5
Sundays and Holidays 9 - 5
Before You Dig It Up....
PROBLEM WITH A GROBE PLANT?
A reminder...as per the warranty document all Grobe purchasers receive...


We do not settle warranty issues on weekends without a previously arranged authorization. You can start this process here.
** Please note - spring 2018 is 'late' and many plants are well behind where they would normally be due to the weather we've had. As plants can't read the calendar, notify us of your issue, but patience yet might need to be exercised in awaiting their progress.

GROBE'S GOURMET TOMATOES
NOW 1/2 PRICE

JUMBO TOMATO PLANTS
Perfect for patio or garden
4 varieties - 15.99 ea
NOW 1/2 PRICE

CUT AND COME AGAIN LETTUCE
Harvest a salad, and in weeks harvest more
5.5" Bowl Reg. 6.99
2 for 10.00
SALE OF MIXED SUCCULENT GARDENS
Easy to grow - easy to care for
Fresh new plants - Many styles in decorative pots
Entire stock from 13.99 - 29.99
20% OFF

CURRENT SPECIALS
Here are just a few of our current specials.
Click here to see more...


PARKWOOD 3 IN 1 SOIL MIX
Peat, soil an compost mix
30L bag Reg. 4.39 ea.
3 for 10.88


TAMUKEYAMA WEEPING CUTLEAF
JAPANESE MAPLE
3'+ specimens Reg. 169.99 ea.
144.88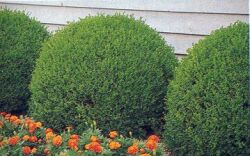 GREEN VELVET BOXWOOD
Large 2 gal Reg. 39.99
33.33


HONEYSUCKLE VINES
Many varieties in 1 and 2 gal
20% to 25% OFF


FATHER'S DAY WEEKEND PERENNIAL BLOW OUT
ENTIRE STOCK INCLUDING GRASSES
30% OFF


JAPANESE DAPPLED WILLOW
White new growth with pink highlights
2 gal plants Reg. 21.99
HURRY! 15.88
---
YES... WE HAVE IT!


100% CYPRESS MULCH
For information re: supply from Nov 1st - April 1st
CONTACT US
YES! I WANT TO
SAVE THIS SEASON!
Join Grobe's Preferred
Gardener Club
For Timely Email Advice and
Exclusive Pricing
FREE TO JOIN!
Grobe's Preferred Gardener Club
Offers You Even More!
Visit our KEYTAG PARTNERS - the great local companies listed here and with your Preferred Gardener keytag you will enjoy even more savings plus the right advice to further enhance your gardening lifestyle.
Click here for more details.

Your Ontario Source for Permaloc Edging
'The World's Best Landscape Edging'
NEW!
GeoEdge Green Roof Edging Now Available
Click
here
for more information.
Stop In and Let Them See
The Finest Outdoor Wooden Play System
Rainbow Play Systems offers the highest quality, safest, and most enjoyable wooden swing sets experience for your child. Superior wooden swing sets with over100 designs and countless customization options.

DEMO SALE NOW ON!
See our Specials Page for Sale details.
For other inquiries, contact us for mor information
See us today for quality Kichler brand low-voltage landscape lighting.
Click
here
for more information.



| | |
| --- | --- |
| | Grobe's Indoor Christmas Tree Country |
Grobe's Indoor Christmas Tree Country has been a Christmas tradition for many Waterloo Region families for over 40 years.

Commencing in November and extending until Christmas Eve, we offer the finest fresh cut Christmas trees as well as quality constructed artificial, choice florist quality poinsettias, unique tree trim and giftware, fresh wreaths, garlands, boughs, and much, much more.

Browse in comfort in our indoor Christmas tree showroom and select your own tree from 5 varieties of Christmas tree (Fraser Fir, Scotch Pine, White Pine, Estate Balsam Fir and Natural Balsam Fir - click here to see samples), and enjoy a Hot Chocolate or Coffee while you browse.

We offer carry out service, free cutting of the end of your tree to save you the work at home, and, for a small donation to KidsAbility, we can also bale your tree in mesh wrap for easier transport and placement in your home.
Why Are Grobe's Poinsettias Better?
It's simple! Our plants are not picked over grower remnants or bench grade plants. At Grobe's we evaluate varieties, make our recommendations, monitor the crop throughout the growing season, and then each plant is personally selected as the best of the crop when it is at its very best for you. Here are the varieties we have available.

Having a Party?
Ask us about our Poinsettia Party Pak, the easy way to have beautiful flowers for your event delivered where and when you want them. Each plant is individually selected to be the very best.

Beautiful Fresh Poinsettias That Are At Prime Colour Whenever You Purchase. Visit Us Soon And See The Difference!

Why Are Grobe's Fresh Xmas Trees Better?
It's simple! Our Christmas trees are graded three times for quality. We inspect the tree in the field during the growing season prior to harvest, it's graded at the time of cutting, and then we further inspect and grade the tree for size, fullness, quality of top, and variety prior to sale.

How Long Does A Cut Tree Last?
Fraser Fir - up to 35 days
Scotch Pine - up to 20 days
White Pine - up to 18 days
Balsam Fir - up to 14-21 days
Any Spruce - up to 8 days

We know Christmas trees!
Here is Perry Grobe, age 10, sizing up Christmas trees in 1975. Let our family help you to select the perfect tree for your family.
Home of the Perfect Large Tree!

At Grobe's we offer the largest selection of fresh cut Christmas Trees in Waterloo Region (click here to see some), selling thousands of trees every year. Our personal inspection of the trees prior to cutting ensures you will get a great tree. We also offer a select number of larger Christmas Trees up to 13 ft. for those in need of something a little bigger than average. The availability of the larger trees varies from year to year so contact us as soon as possible to guarantee the perfect oversized tree for your home.

We also offer Christmas Tree delivery, set-up, and take down of your tree should you require it. Contact Perry Grobe for details.

If you are not interested in a real tree, Grobe's also offers a great assortment of quality artificial Christmas trees as well.
We offer Christmas Tree delivery (for larger trees) as well as a set up (undecorated) and take down service.
Trees are opened, standing up and free of snow - ready to take home for immediate set up.
Our select Fraser firs are the very best and can last up to 35 days indoors at 70 degrees.
During December we are open 7 days a week, until 9:00 p.m. weekday nights and until 8:00 p.m. Saturdays so that you can shop stress free for that perfect tree.