Store Hours
WE ARE OPEN
Monday to Friday 8 - 8
Saturdays 9 - 5
Sundays and Holidays 9 - 5
Before You Dig It Up....
PROBLEM WITH A GROBE PLANT?
A reminder...as per the warranty document all Grobe purchasers receive...


We do not settle warranty issues on weekends without a previously arranged authorization. You can start this process here.
** Please note - spring 2018 is 'late' and many plants are well behind where they would normally be due to the weather we've had. As plants can't read the calendar, notify us of your issue, but patience yet might need to be exercised in awaiting their progress.

GROBE'S GOURMET TOMATOES
NOW 1/2 PRICE

JUMBO TOMATO PLANTS
Perfect for patio or garden
4 varieties - 15.99 ea
NOW 1/2 PRICE

CUT AND COME AGAIN LETTUCE
Harvest a salad, and in weeks harvest more
5.5" Bowl Reg. 6.99
2 for 10.00
SALE OF MIXED SUCCULENT GARDENS
Easy to grow - easy to care for
Fresh new plants - Many styles in decorative pots
Entire stock from 13.99 - 29.99
20% OFF

CURRENT SPECIALS
Here are just a few of our current specials.
Click here to see more...


PARKWOOD 3 IN 1 SOIL MIX
Peat, soil an compost mix
30L bag Reg. 4.39 ea.
3 for 10.88


TAMUKEYAMA WEEPING CUTLEAF
JAPANESE MAPLE
3'+ specimens Reg. 169.99 ea.
144.88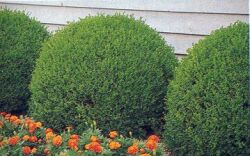 GREEN VELVET BOXWOOD
Large 2 gal Reg. 39.99
33.33


HONEYSUCKLE VINES
Many varieties in 1 and 2 gal
20% to 25% OFF


FATHER'S DAY WEEKEND PERENNIAL BLOW OUT
ENTIRE STOCK INCLUDING GRASSES
30% OFF


JAPANESE DAPPLED WILLOW
White new growth with pink highlights
2 gal plants Reg. 21.99
HURRY! 15.88
---
YES... WE HAVE IT!


100% CYPRESS MULCH
For information re: supply from Nov 1st - April 1st
CONTACT US
YES! I WANT TO
SAVE THIS SEASON!
Join Grobe's Preferred
Gardener Club
For Timely Email Advice and
Exclusive Pricing
FREE TO JOIN!
Grobe's Preferred Gardener Club
Offers You Even More!
Visit our KEYTAG PARTNERS - the great local companies listed here and with your Preferred Gardener keytag you will enjoy even more savings plus the right advice to further enhance your gardening lifestyle.
Click here for more details.

Your Ontario Source for Permaloc Edging
'The World's Best Landscape Edging'
NEW!
GeoEdge Green Roof Edging Now Available
Click
here
for more information.
Stop In and Let Them See
The Finest Outdoor Wooden Play System
Rainbow Play Systems offers the highest quality, safest, and most enjoyable wooden swing sets experience for your child. Superior wooden swing sets with over100 designs and countless customization options.

DEMO SALE NOW ON!
See our Specials Page for Sale details.
For other inquiries, contact us for mor information
See us today for quality Kichler brand low-voltage landscape lighting.
Click
here
for more information.



Grobe's Nursery and Garden Centre is Waterloo Region's largest local and family owned garden centre, serving the Kitchener, Waterloo, Cambridge and Guelph areas for more than 55 years.
We specialize in the selling of plants of all kinds, and offer complete landscape design, planting, and landscaping construction services. Our year round Gift Shop offers truly unique garden and seasonal giftware items and one-of-a-kind garden décor. Our Indoor Christmas Tree Country experience offers convenient selection of thousands of the very best fresh cut Christmas trees.
We Are...The People to Know When You Want It to Grow!
FINALLY... GREAT GARDENING WEATHER ARRIVES!

Are you going crazy itching to get at the garden?
WE'RE A BIT CRAZY HERE NOW TOO!

The lateness of the 2018 spring season, coupled with seeing
so many folks all at once, means that during our peak spring
sales period we regret that we cannot always respond to phone inquiries
in as timely a manner as usual while we serve those
who are here in our yard and store.

You should know that answers to 'do you have'
questions can also be sent in via email.
At those peak times it can often be quicker.

We will do our best to ensure we have it in stock before you
visit - but our plants are SO GOOD they do leave us quickly.
If you are travelling to us from outside the Region of Waterloo, and need to know
if it's worth coming for an item, an image can be sent upon request.

If you are 'price shopping' without seeing the
quality we have to offer, we are confident that our plants are
fairly priced and are of good value for the exceptional quality offered by the
15+ local people that are employed here to grow them and serve you.
Those visiting can see THIS as we use all available resources to serve them
here when we are so busy during peak times.
We will always answer your questions at worst after hours if an email is sent.

WE LOOK FORWARD TO SEEING YOU SOON IN PERSON AT GROBE'S!
ARE WE CRAZY ENOUGH TO MENTION CHRISTMAS?
WE ARE... BUT WE HAVE A VERY GOOD REASON!

For a great deal of the year folks visit Grobe's for our broad selection
of trees, shrubs, gardening supplies and more - and we see them come from all over Ontario.
Waterloo Region and Guelph are both growing rapidly with new people discovering how
great it is to live and work here.
MANY OF THESE FOLKS DON'T KNOW
WE OFFER CHRISTMAS IN A BIG WAY!

Here are just a few things to know about Christmas Tree Country at Grobe's...
We've been a Christmas destination locally for more than 40 years.
We offer thousands of the finest quality fresh cut trees that are displayed indoors.
We have the very finest pre-lit everlasting trees as well.
We have fresh greens, pot inserts, wreaths, and seasonal plants
Our new Christmas Wonderland is filled with amazing decorating ideas
We offer free hot chocolate and treats to visitors
If you wish to pick your tree from among our great selection early, and have us hold it
until you are ready to set it up.. We offer this service FREE OF CHARGE!

It takes a little time to complete this process, so right now you will find our store in transition as we get ready to host thousands of Christmas guests.
If it was your party... you would start early too!
However, for those who wish to also get a jump on what's new for the season - we would invite you to visit to see it!
Our yard will be open for a little while yet - but there's lots of other things to see as well.

We look forward to seeing you in person at Grobe's!
| | |
| --- | --- |
| | Dream Gardens Begin Here... |

Let Grobe's show you

how easy it is

to plan and plant your dream garden successfully throughout the year. You

don't

have to worry that 'all the good plants will be gone'. Why? Because the true measure of 'good' quality plants is

NOT

just what they look like in the spring... it's how they grow and perform through the blazing heat of summer too.

Click on the video above and see for yourself what Grobe quality plants look like in August

. It's easy to see that if they look great then ... imagine how amazing they will look this summer in your yard!

---

Do you enjoy spring? We do too!
Click on the video below and see for yourself what spring at Grobe's looks like.

Grobe's Gift Shop Beckons...

Grobe's is more than just great plants!
Our gift shop is filled with wonderful and unique ideas for giving... even if it's just for yourself!
Browse our collection of Garden Decor, Statues, Birdbaths, Personal Fashion and Care... and so much more!
IT'S EASY

- A 'GREENER' WAY OF DOING THINGS...
NEW! SELECTIVE BROADLEAF WEED CONTROL THAT IS ECO FRIENDLY

ADIOS AMBROS® (the active ingredient in Herbanatur) is a selective, fast-acting eco-friendly domestic herbicide. Click here for more information.

It mainly affects annual and perennial broad leaf plants (ragweed, dandelions, creeping charlie, chickweed, etc.) It does not affect grasses. Unlike non-selective herbicides, ADIOS AMBROS® is safe for your lawn.

Registered by HEALTH CANADA as a reduced risk pesticide management product without any restriction of application. It is safe for the environment.
ADIOS AMBROS® may be applied by vaporization directly on the foliage. Its systemic action mode provides rapid desiccation of the plant all the way to the roots. Only a single application is usually needed to kill the plant within the next hours.

Unlike non-selective herbicides, Herbanatur ADIOS AMBROS® will control selectively annual or perennial broad leaves species only. The all natural solution does not have any effect on the roots of perennial grasses and will never destroy your lawn. However, the foliage of some graminae (grassy) species, especially during drought periods, can be temporarily affected if sprayed directly. For instance, the color of the lawn can fade a little bit for a few days but will gradually find the same color again. Foliage that does not receive the spray application will be unaffected.

Visit Grobe's Nursery and Garden Centre soon, and let us show you how easy it is to improve your lawn...naturally.
Let us show you how to make the most of your yard.
Quality products, fair prices and knowledgeable staff
to help you make that garden paradise.