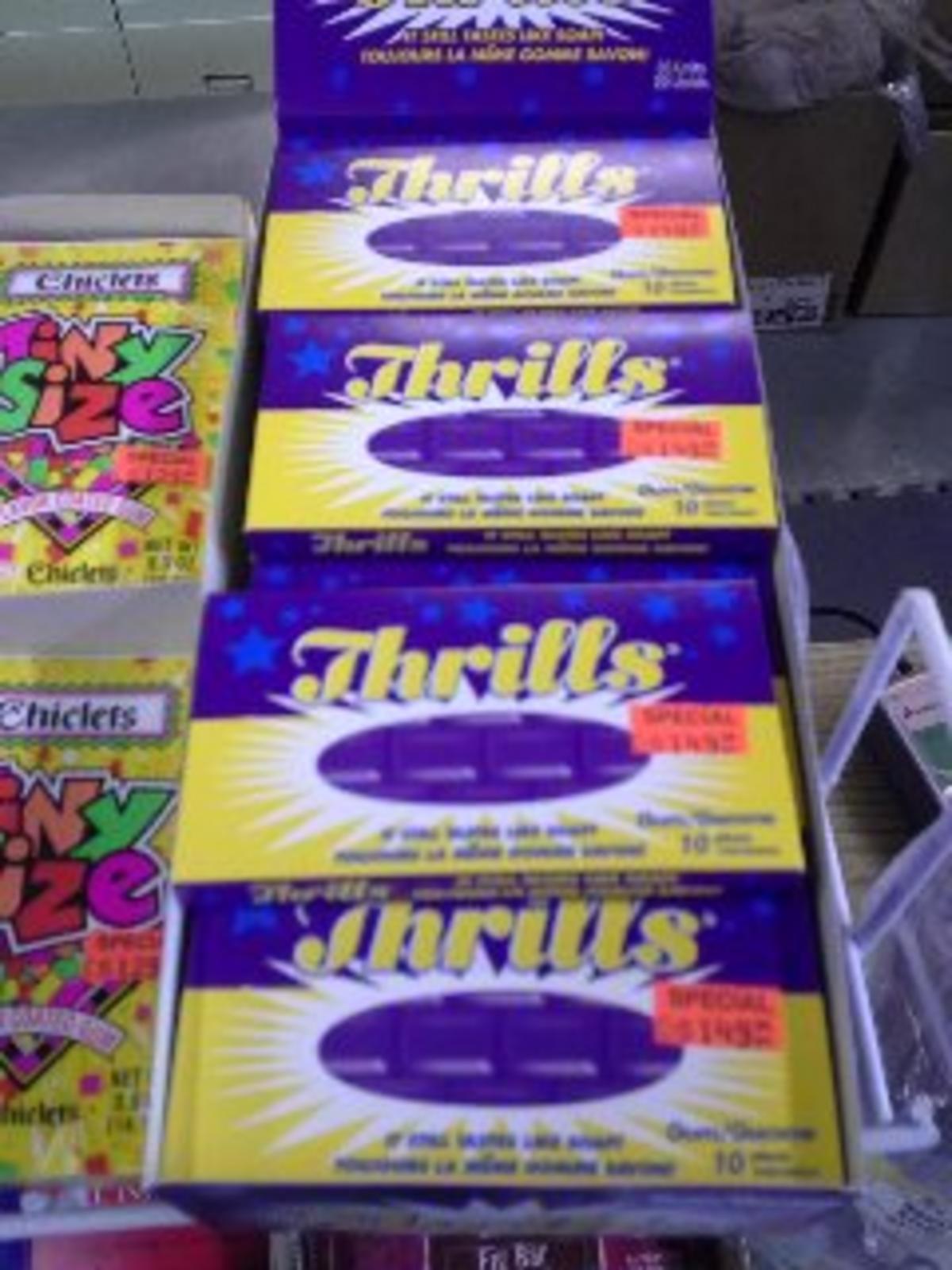 Have you ever walked by something and had a remembrance of things of your youth?
This display of Thrills gum certainly did... we all remember the 'unique' taste and the colour it turned our teeth.
Talk about honesty in advertising... it says right on the package - 'It still tastes like soap'.
Or how about this one? What a treat it was to get this when we were young.. and of course the pink hands, teeth etc.
There was even Chiclet gum in the original size we remember.
All of this was seen at our friends the Doede's store - Ayres Baking and Nut Supplies - on a recent stop. We are grateful to them for being one of our Keytag Partners and for helping our Preferred Gardener customers enjoy turning the fruits of their labours into something special... and of course for this litte sidetrip down memory lane.