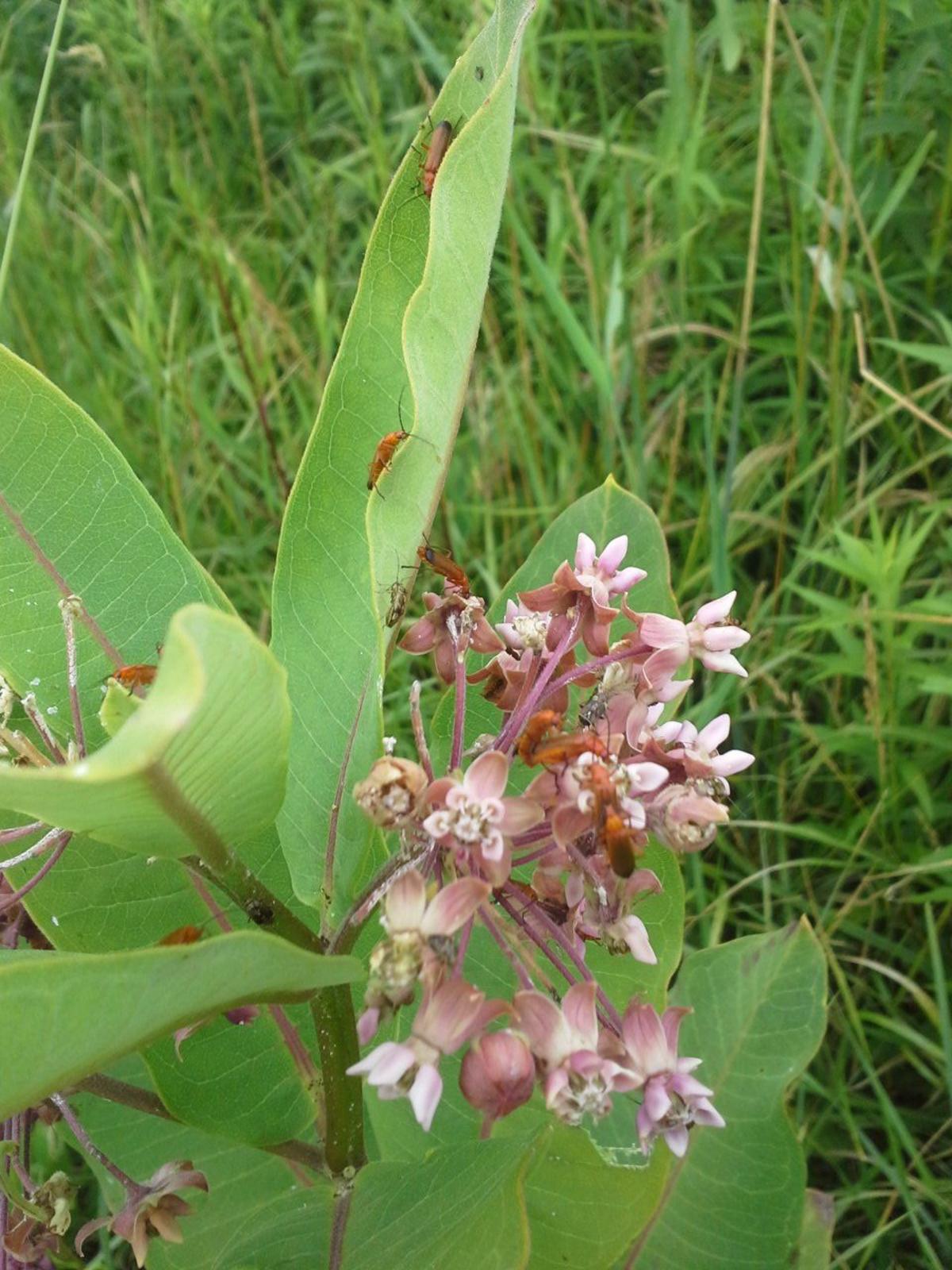 There has been much ado and inquiries regarding the use of common milkweed in local landscapes to help to support the migration of Monarch butterflies. As it is still deemed a noxious weed in Ontario, there isn't much chance that this plant will be available as a propagated species in the immediate future, as it can be a plant that will cause neighbourhood dissension rather than cohesion.
And speaking of cohesion, a recent jaunt near the garden centre found this little patch of milkweed along Greenhouse Road serving another purpose for these soldier beetles (which are sometimes also known as 'bonking beetles' ) as a firm foundation for their procreation.
Maybe David Suzuki forgot to mention this particular positive property enhancement?