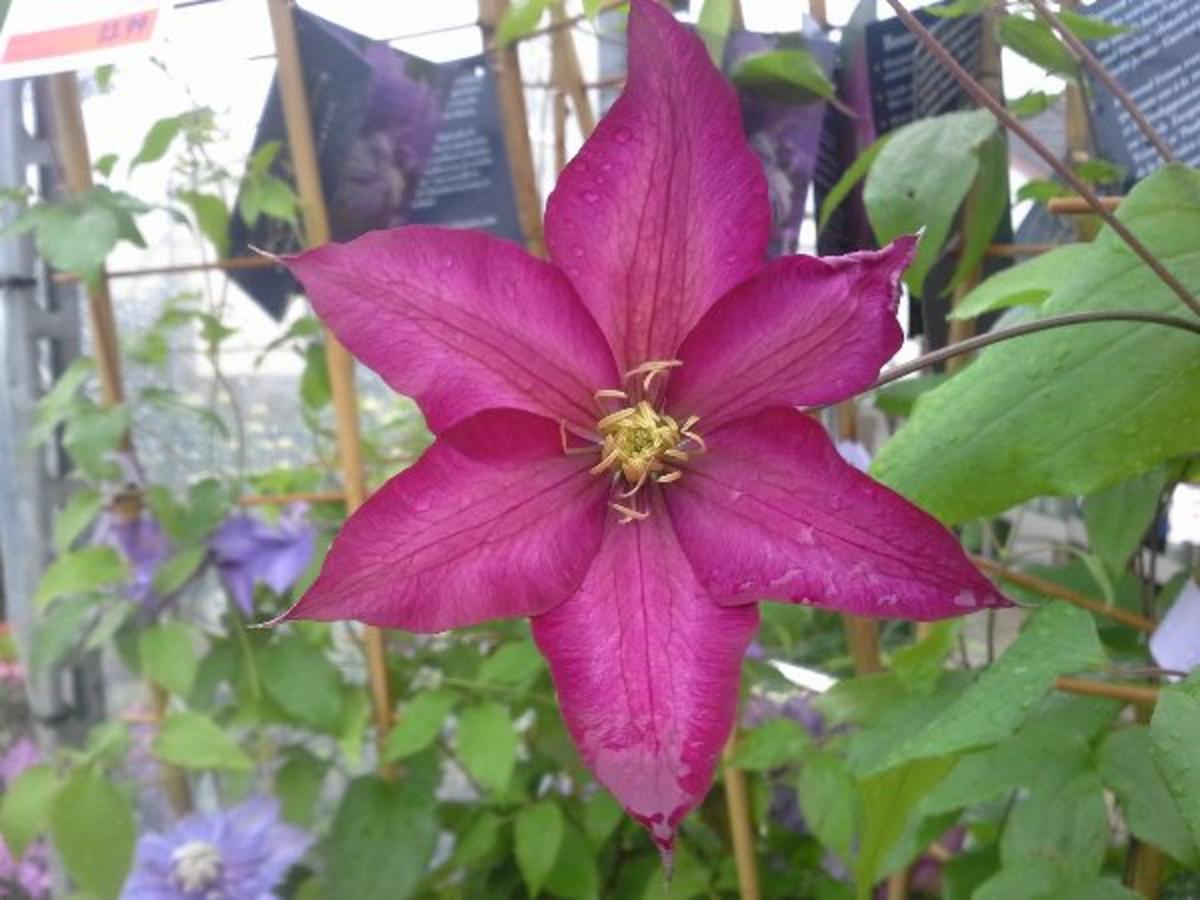 Clematis are lovely clinging vines that product loads of beautiful flowers in the summer as well as into the fall.
Here are just a few points to know about them:
1) They like to have their 'faces in the sun and their feet in the shade'. A sunny location works best, but mulching or placing a perennial or other plant to shade their base is a good idea.
2) They generally prefer an alkaline soil - so a little bit of lime or Parkwood 'Make It Pink' is a good soil amendment.
Additionally, they need something to wrap themselves around to hoist themselves up. A trellis or arbour is best for the purpose.
3) There are several 'classes' of clematis that determine the type of growing they do and how they are pruned. This can be very confusing for beginners, so we ensure that every plant has the pruning instructions for it on the plant label.
Alameda Homestead Nursery of Australia has excelllent pictures and descriptions of what to do when pruning your clematis - and the link to see that is here.
4) Clematis don't really like areas where the soil doesn't percolate away from the root system quickly. Be cautious when planting in a raised bed in heavy soil conditions not to water too heavily, as they can rot if they stay wet too long.
Clematis are wonderful flowering plants with a range of colour and blossom choices to pick from - and will help to give you lots of colour in your garden.