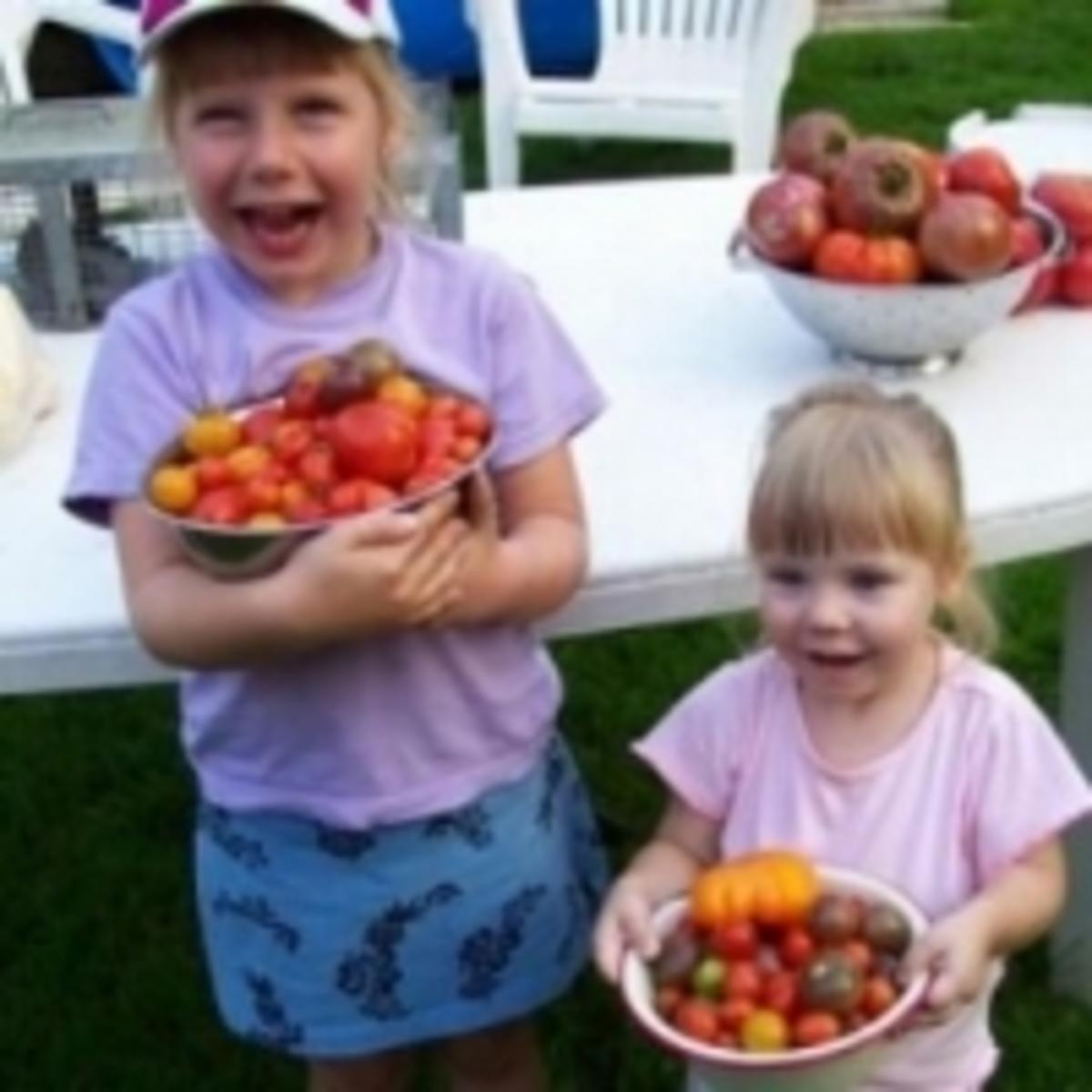 Sometimes we're asked why we grow so many tomato varieties. The answer is simple - I wanted an assortment in my own garden, and to get it I had to grow at least a flat of plants. Turns out the plants not allocated for my garden sold within minutes - so it sort of snowballed from there.
Like many of you I love the thought of what that unusual variety is going to taste like, and we go trial many tomatoes every year to see if they are 'better' than what we have to offer to add them to our mix.
But many times the discussion of what is 'better' seems to revolve around whether it is 'organic', 'hybrid', or not - and whether 'breeding' a seed might somehow entail 'genetically modifying' it. The negative association with this term, I believe, has more to do with the 'Frankenstein' scenario where the gene from a totally unrelated living thing is inserted into the gene profile of a plant. As this was not as nature had intended, the ramifications for such manipulations are not well understood and there are natural misgivings when meddling with the natural order of things.
As we individually are 'hybrids' of our parents (we often have traits from both parents), so too does this happen in the plant world. Hybridization for most seed breeders has more to do with having control of both parents so that the offspring 'hybrid' seed has a consistent set of traits from the parents - usually for the better.
This article from the Gardening Jones Blog seeks to offer a couple of reasons why you might re-think putting all your 'seeding' eggs into the heirloom basket - and it does it in a very concise manner.
Heirloom or hybrid... I think we all just want it to really taste good on that slice of toast.. don't we?